Downtown Walking Tours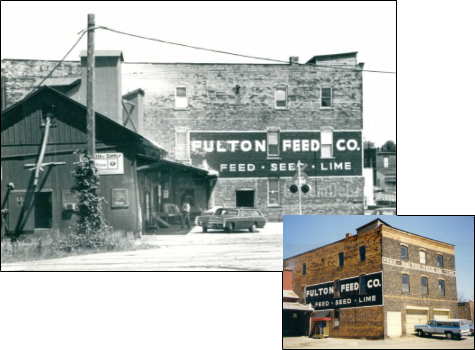 Who doesn't like going for a leisurely walk on a sunny summer afternoon? Add to that the opportunity of learning some local history and culture and you've got a winning combination. Consider further that each of our free, self-guided Downtown Walking Tours are about an hour long (conveniently long enough to savor and burn-off an ice-cream cone) and you've got the perfect summer activity!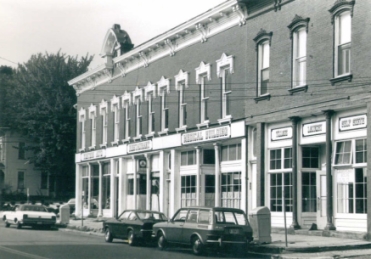 Each individual tour is under a mile long and will begin and end at the Heritage House and Old Canal Days Museum. Tours can be taken one at a time or combined into an extended excursion. These free tours offer just a cursory glimpse into our city's past. Visitors should also be aware that from time to time the Heritage Society and/or other organizations and businesses may offer a much more in-depth guided tour of our historic town. Keep an eye out as well for other organizations that have also put out some nice self-guided tours.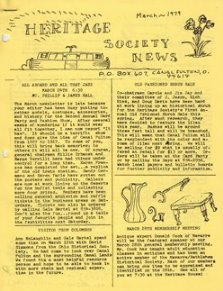 While you are conducted along these historic streets, be aware of traffic as downtown is crisscrossed with routes for pedestrians, cyclists, automobiles, trains and even horses. Please, watch your footing as some segments of sidewalk may be uneven or missing (after more than a hundred years, some of the original flagstone sidewalk* has buckled).
These tours (compiled from sources including Waldo Streby's Nostalgia, Burton Porter's Old Canal Days various other Heritage Society collections and stories from local residents) first appeared within several editions of the Heritage Society's 1979 newsletters. We've included just a few updates since then and for your convenience they are now in brochure formats so you can download, print, read and enjoy them at your leisure.
&nbsp&nbsp&nbsp Print formats are designed as a brochure; print them double sided so your pages will match up.
&nbsp&nbsp&nbsp &nbsp&nbsp&nbsp ...OR...
&nbsp&nbsp&nbsp Download the e-format version to your mobile device.
Walking Tour #1 (Milan)
Open the print.pdf
Open the e-format.pdf


Walking Tour #2 (Fulton)
Open the print.pdf
Open the e-format.pdf


Walking Tour #3 (West Fulton)