What is the "Heritage" Society?
"Historical" vs. '"Heritage'"
Both these words can describe an historian's approach to understanding our past - and subtle indeed are their differences. While "historical" deals with events, "heritage" focuses on stories. An "historical" approach looks at timelines, data and overarching themes while "heritage" is more about a feeling. Names, dates and places all have an "historical" importance but it takes a sense of "heritage" to really connect such raw facts to us. "Heritage" takes us beyond the reach of a text book; it brings history as close as our own backyards and into the branches of our own family trees.
Setting the Stage for the Heritage Society
A community is made up of much more than bricks and mortar: it is the people that you work with; play with; eat with; attend Church, clubs and sporting events with; even those that you run into along the street. Nevertheless, the buildings and places where all these interactions occur are also endearing to us. In that regard, loosing such a beloved building can be akin (on an admittedly lessor scale) to loosing a friend.* Such sentiments were certainly felt in the 1950's when the City Hotel 1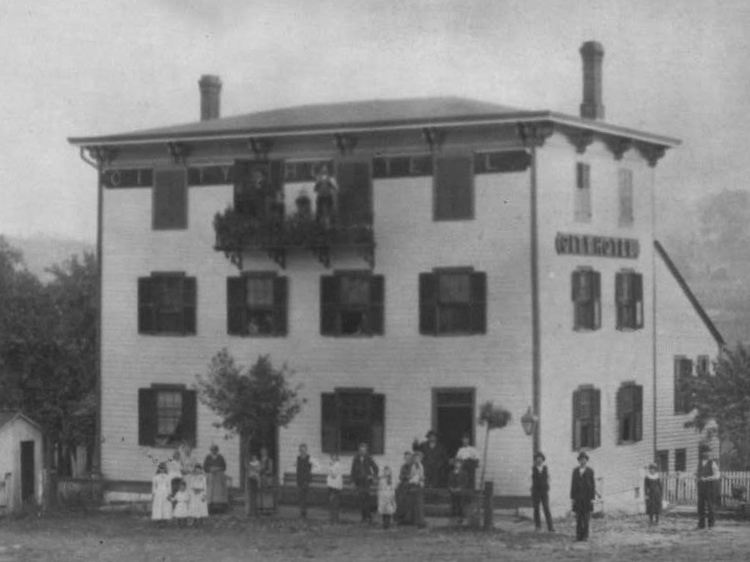 (a landmark building left over from the height of the canal era) and the old Fulton High School 2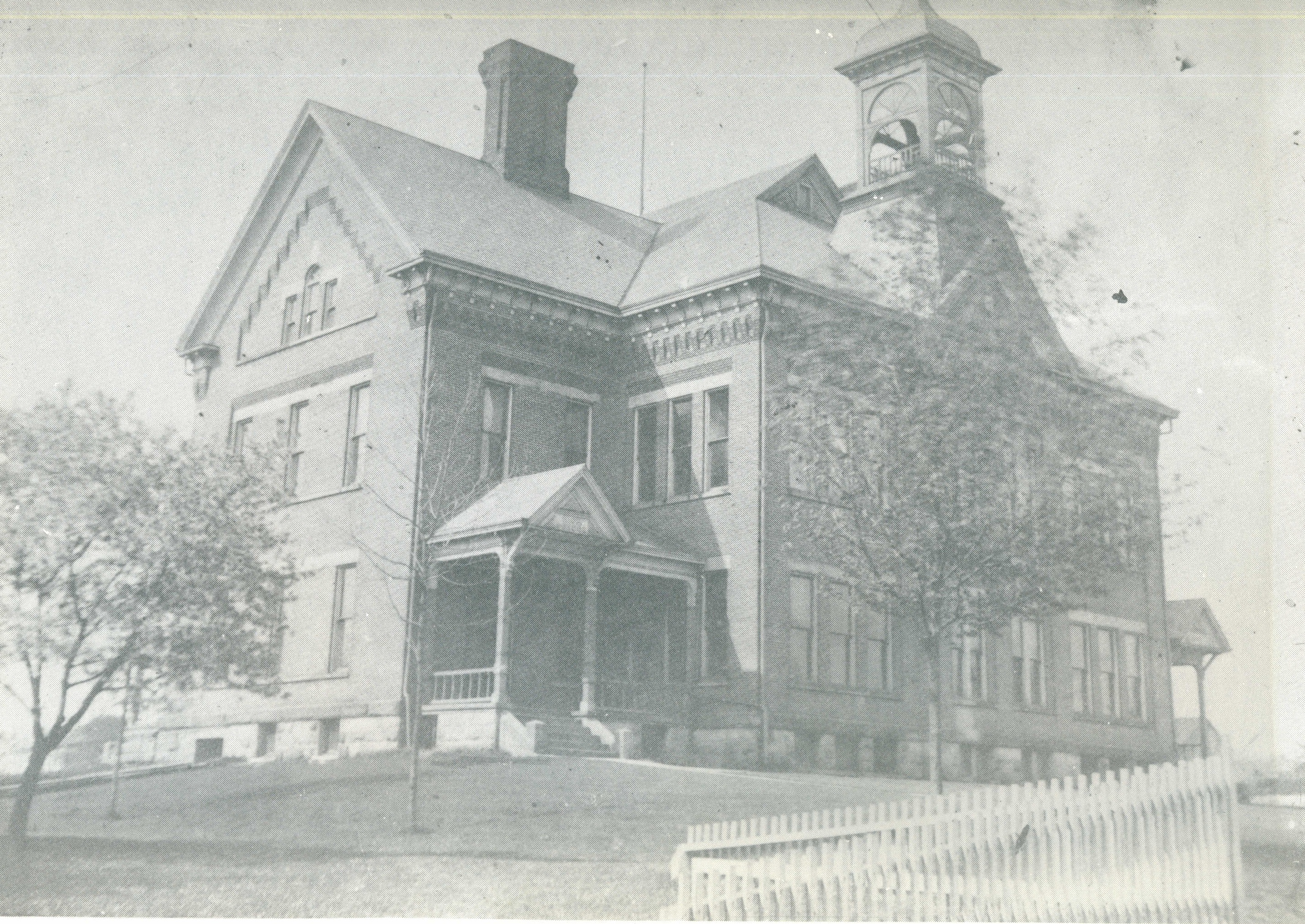 (built in grand Victorian fashion with elaborate trimmings) were both razed.
By the 1960's, quiet little Canal Fulton was like many other small Ohio towns. The downtown district was lined with old buildings, many of whose functions and features had been re-purposed to service modern business needs.* Several of the old buildings in the area were abandoned, run down or had already been lost to fire or other destruction. While the then current residents were busy going about the business of making new memories, the stories and tales of their parents' and grandparents' day were unknown to many of the town's newcomers.
Yet, within this stage of the local timeline were a generation of townsfolk who were motivated to more than just talk about history but to actually DO SOMETHING to preserve what local heritage they had remaining.* Maybe it was the confidence brought by an increased standard of living during the post-war era. Maybe it was from concern that the histories of their parents and grandparents might soon become lost to future generations. Perhaps the a sense of security in their age and station in life - you know...the achievement one feels from living a fulfilled life - allowed them to turn their thoughts to cultural and historical pursuits instead of the daily grind. Certainly the knowledge that their town would soon be celebrating its 150th birthday spurred on their energies and efforts. Likely, it was from some combination of all the above that brought Canal Fulton's unique past to the forefront of many a residents' mind.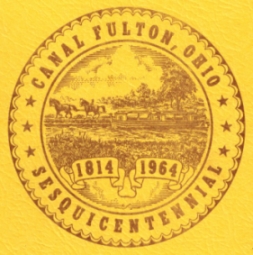 In celebration of the founding of Milan one hundred and fifty years before, the community held its Sesquicentennial in 1964. The event featured a variety of contests, shows, games and parades; the theme for the celebration being the "Olde Canal Days." 3
By 1967, Canal Fulton was ablaze with historical reminiscence and community efforts would focus in on construction of the first canal boat built since the demise of that era. The St. Helena II drew upon the talents, time and dedication of Stark County's proud residents. Canal Fulton would see a resurgence of that same pioneering and engineering spirit that first brought the canal to these shores to begin with! In anticipation of the St. Helena II canal boat rides, Canal Fulton's history would come alive, perhaps as it never had been before.
In light of the town's losses in the 1950's as well as riding the tidal wave of excitement in the 1960's, community leaders and concerned citizens met to discuss the preservation of Canal Fulton's remaining history. As a result of these meetings, on May 6, 1968 our organization was incorporated as the Canal Fulton Heritage Society.
THE ST. HELENA II ERA
In our first 20 years, the Heritage Society partnered in or operated many programs and activities throughout the town. This exuberant group of go-getters took over publication of "The Canawler" newsletter4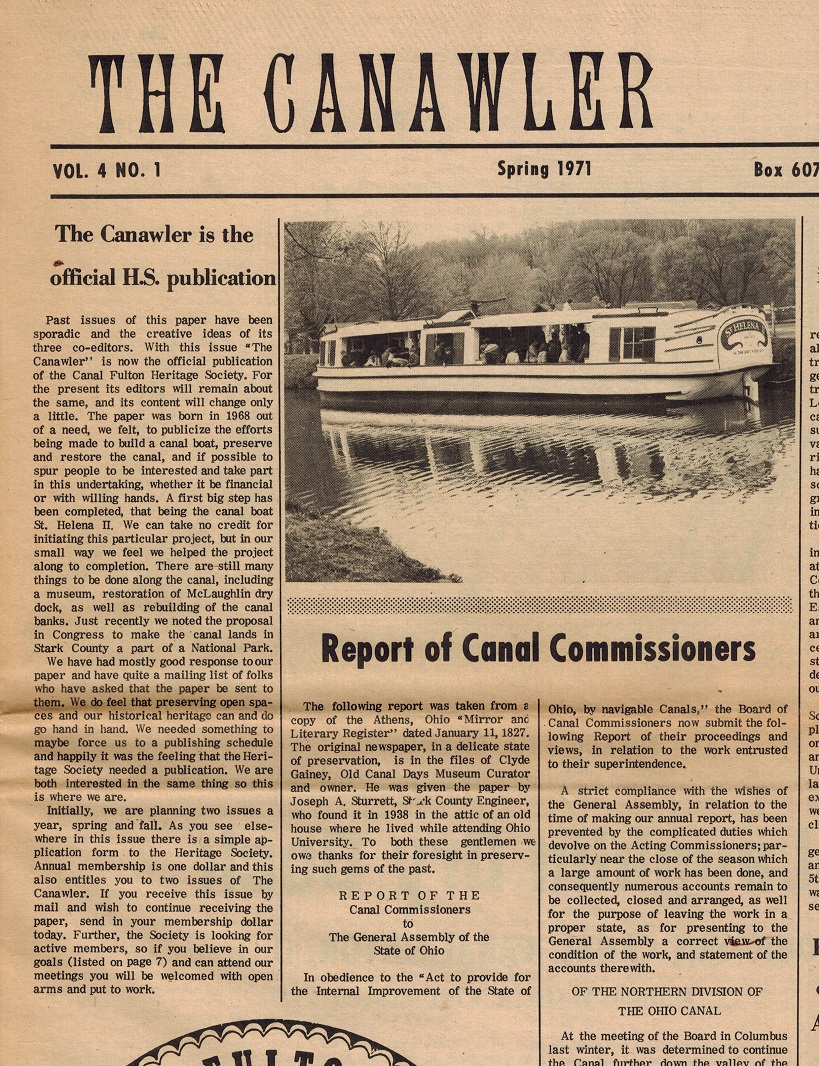 ; restored the Oberlin House to 1800's furnishings; held Strawberry Festivals; ran a craft barn; held a variety of fundraisers in order to establish an endowment fund; acquired, moved and operated both the Heritage House and the Old Canal Days Museum; developed a slide show presentation; conducted an oral history program and held Holiday Home Tours. And all of these were above and beyond participation in local events like Canal Days and Yankee Peddler. Not bad for a group of volunteers!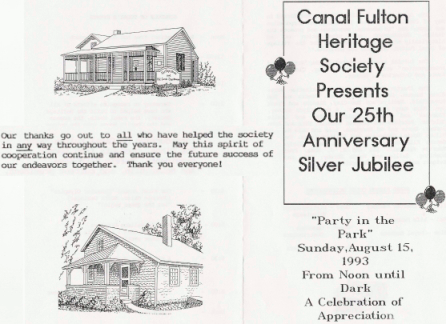 Certainly, many, many residents, businesses and clubs around town have dedicated their own time, talents and resources throughout the years and the Canal Fulton of today is a product of all the collective efforts of such generous citizens. While our Heritage Society has been but one piece in the larger Canal Fulton picture, we are nonetheless proud to have been able to contribute as we have.
However, all our other achievements would pale in comparison to the acquisition of the St. Helena II canal boat. Operated through 1974 by the Stark County Historical Society, the II was entrusted to our Heritage Society so that she could be more locally owned. Indeed, this historical attraction would become an integral part of Canal Fulton. With the aid of the community, the Heritage Society was able to expand boat operations by restoring Lock 4 to working conditions as well as construct a repair facility at the McLaughlin Dry Dock.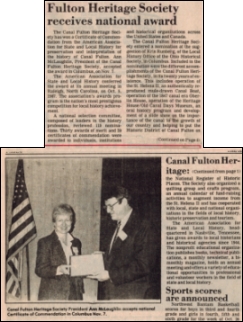 At its peak, the society could boast of more than 300 memberships (including individuals, families and businesses). Without a doubt, this was evidence of the pride Canal Fultonians had in their community and their dedication to preserving its heritage.
THE ST. HELENA III ERA
Certainly, our non-profit organization was moving and shaking things here in this historic town. Even while the II was retired in 1988, dedication and service to the community would carry on - while a new boat brought new leadership, the legacy of self-sacrificing commitment remained the same. Through this next chapter in our story, the Society would raise funds and take on construction of the St. Helena III. This attraction would continue educating and entertaining locals and tourists alike.
Even with their hands full from the St. Helena III rides, Museum and Oberlin House tours, and continuing many of its former programs and involvements, Heritage Society members and volunteers would help form the Ohio & Erie Canal Corridor Coalition5, co-sponsor the Canal Fulton Antique Fair, acquire and begin restoration of the William Blank House, aid in the production of the video presentation "Our Canal Heritage"*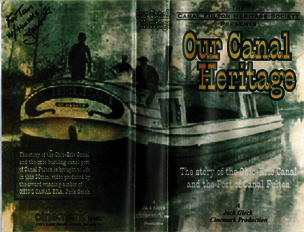 and celebrate our 40th anniversary. We don't want to produce an exhaustive list of everything we've done - we are merely trying to showcase that this has been a busy group of dedicated people.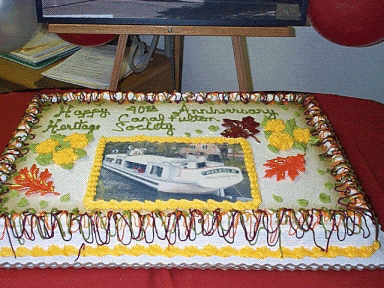 However, while many residents still exhibit the same kind of excitement shown by our founders, membership in the Society went on the decline. By 2008 (which is oddly enough another 20 year interval) the Society found ourselves in-over-our-head with too many irons in the fire.
THE [insert title of next chapter] ERA
...we will let those 20 years down the road write and define this chapter in our history...
The boat operation (our longest running and most prominent program) was undoubtedly a labor of love; yet, it became too much for our group to continue handling successfully. In 2009, the City of Canal Fulton, recognizing the legacy and importance of the St. Helena III, agreed to partner with us to keep our boat operations afloat and then in 2015 the boat ownership, assets and legacy were transferred entirely to the City.
This has presented the Heritage Society the unique opportunity to rescale and refocus our efforts. Time will tell what projects we take on next...so keep checking back for new developments!
A Final Word To the Community (well... actually two words)
Every organization has its ups and downs, it's surprising successes and disapointing defeats - our organization is no exception. Surely, we have struggled along on occasions and suffered the effects of being short on time, manpower, resources and expertise. On the other hand, we have also achieved the occasional local, regional and national acclaim; had growing partnerships; and seen flourishing programs.
Any community organization suffers and enjoys such things according to its members' weaknesses and their strengths. As none of our members have ever exhibited divine perfection, we hope that the community can see us as we truly are: just a group of individuals who are passionate about preserving Canal Fulton history. And "passionate" is certainly what we mean. Despite any politicking, gossiping, grudging (internally or externally) or slights of any kind (either by or against us) - real or perceived; intentional or not - indeed, what else but the perseverance which comes from passion could keep this little club going for so long?
Since 1968, our members have been actively trying to carry out our mission.* For being a small organization, the impressive amount we have accomplished is due in no small part to the EXTREME generosity and enthusiasm that our members and this community have provided. There is no way to show our deep appreciation for the many years of self-sacrificing time and efforts that have been given to us (in all its various forms). May our thankfulness and gratitude be reflected in our continued effort to serve the community that has been so gracious to us.