Everyone's an Historian
Begin with what you know. It doesn't take any special skills or training to start preserving our community's history. In fact, the first and best place to begin is by knowing and preserving your own histories. Have you made a family tree? How far back can you track your genealogy? Where did your ancestors come from and how is it that you now find yourself in the Canal Fulton community? Wherever people go stories follow, and as the building block of any community is made up of individuals it is the accumulation of individual stories that tell the larger tale.
Interview an Old-timer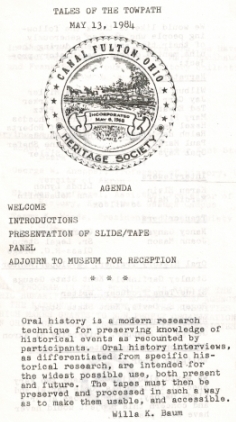 "Education begins in the home," they say - we agree and would focus that down even more specifically to add "history begins in the home." We encourage you to listen to your parents' and grandparents' tales, ask them what it was like growing up, what things they did and places they went. Interview them and save a recording of it. It is one thing to pass your Grandma's stories onto your children, but to preserve them in her own voice adds so much more depth to their meaning. Advances in today's technology have put recording devices of all kinds readily available at our finger tips. If you need help coming up with questions, we have provided some general tips for conducting interviews, but we certainly encourage you to tailor your interview to your specific family histories.
If you are willing to share your histories with us, we would love to add a copy of your information to our genealogical files. It was through a series of interviews conducted during the 1980's that the Heritage Society has on record many first hand accounts of the 1913 flood and other events from the early 1900's!
Again, we can not stress enough, if we do not record our own histories, who will?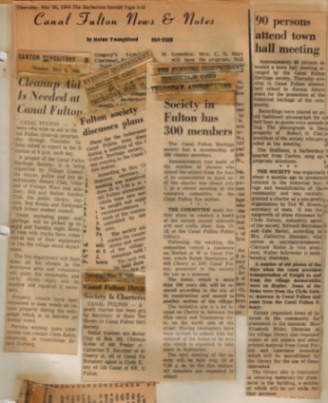 Journaling & Scrapbooking
Another great, yet simple, way of preserving history is to journal or scrapbook. Journaling needn't involve any more tools than a pad of paper and pencil. The biggest investment here is the amount of time you want to spend. Whether you daily detail multi-page missives or simply scrawl out a few words every once in a while - record what is meaningful to you. Who knows what kind of interest someone may take from your ramblings hundreds of years from now - maybe none, but then again, it may become a priceless heirloom for your descendants. Crafting supply stores have oodles of decorative materials with which you can personalize your memoirs. Or, you can go with the time honored approach of just gluing newspaper clippings to a notebook. How fancy you may want to get is totally up to you.
Who doesn't like taking time now and then to flip through an old scrapbook, photo album or high school year book? Historians have been using peoples' journals and "scrapbooks" for thousands of years (whether these were in the form of cave drawings, runes carven in stone or on parchment paper with ink). Sometimes, the only record of events (and obviously the most revealing types of historical records) are these kinds of personal journal entries.
Remember that HISTORY is being made all the time. It is an ever-flowing stream wherein every moment that goes by is another moment that becomes HISTORICAL; thus, we mere mortals are caught up in this dynamic process of living in and creating history. Simply documenting the events in our own lives (be they at times either positive or negative) contributes to the larger picture.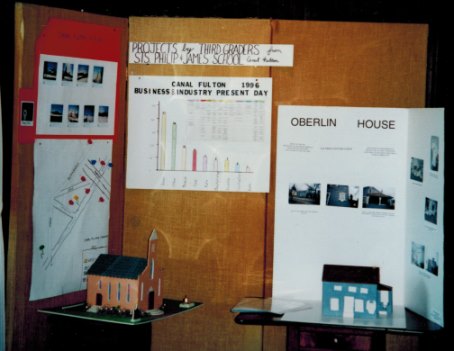 School Projects
We applaud the schools for the various local history projects included within their curriculum. This is a fantastic way of engaging students in their studies while making the connection from what they read in text books to what they encounter in the world directly around them.
History is All Around Us
Ahhh...if the bricks could talk, the tales they could tell. Many of the buildings, homes and properties around Canal Fulton have been here since the 1800's. Downtown Canal Fulton is on the National Register of Historic Places; yet, many other historic homes and buildings lay also in the surrounding area. It is likely that you've passed by, shopped in or maybe even live in such a building - a site with more than a hundred years' worth of stories and countless memories. Indeed, you probably don't need our encouragement to research into this history. The County Court House, County Recorder's Office1 and Public Libraries2 are among some great places to look for information about the old buildings and homes in our lives. Take the time to teach yourself about the history of the people, places and things that have occupied the very same space that we occupy today.
Contribute What You Can
It doesn't take special training to help "advance, encourage and promote" Canal Fulton's unique story.
Burton Porter
Clyde Gainey
Waldo Streby

These men were all residents of Canal Fulton who cared enough about their community to take active steps to preserve it. Burton Porter wrote the book Old Canal Days. *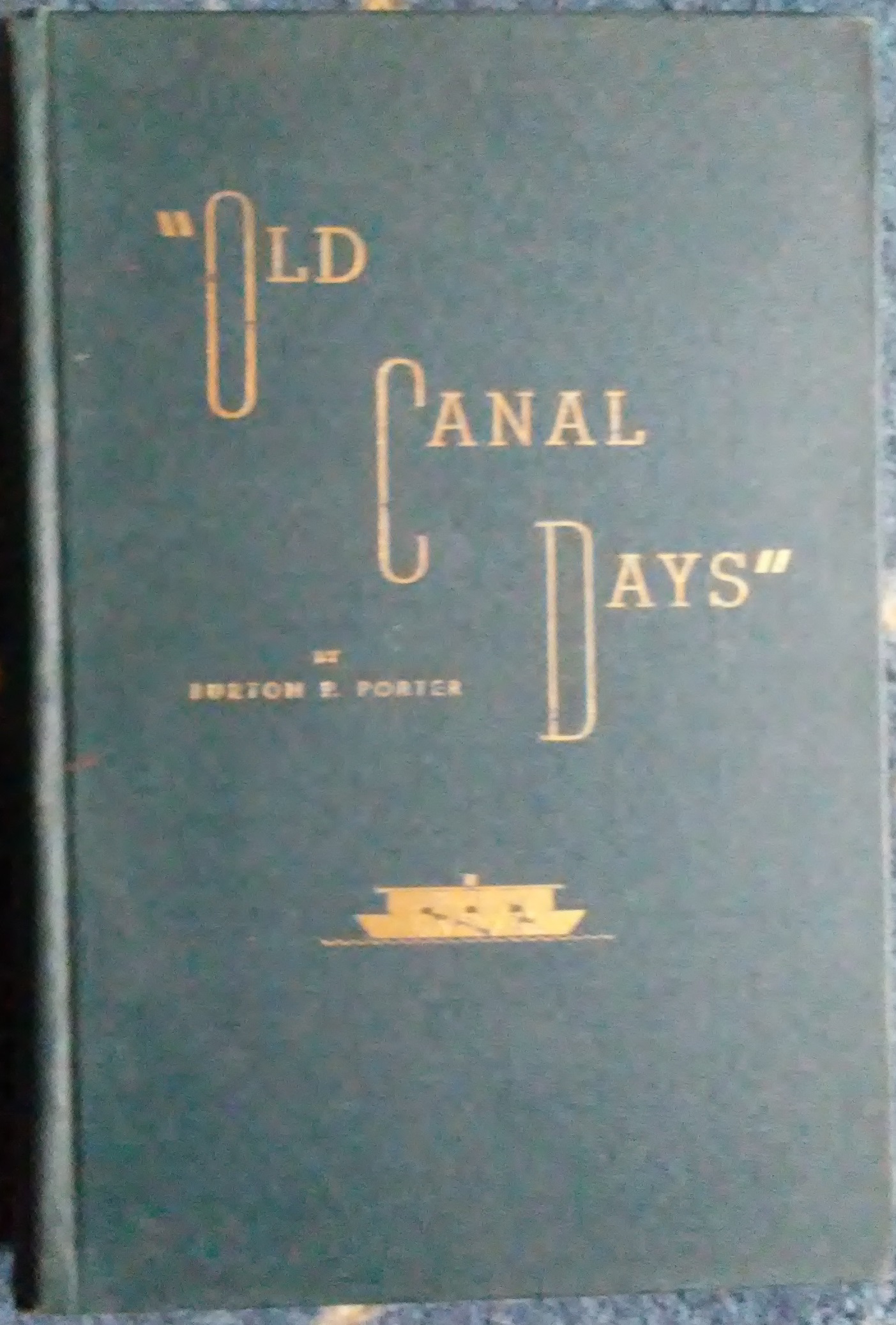 Clyde Gainey collected many photos and artifacts of Canal Fulton's past, helped form the Heritage Society and remained a steadfast supporter of preserving the town's history. Waldo Streby wrote his Nostalgia, *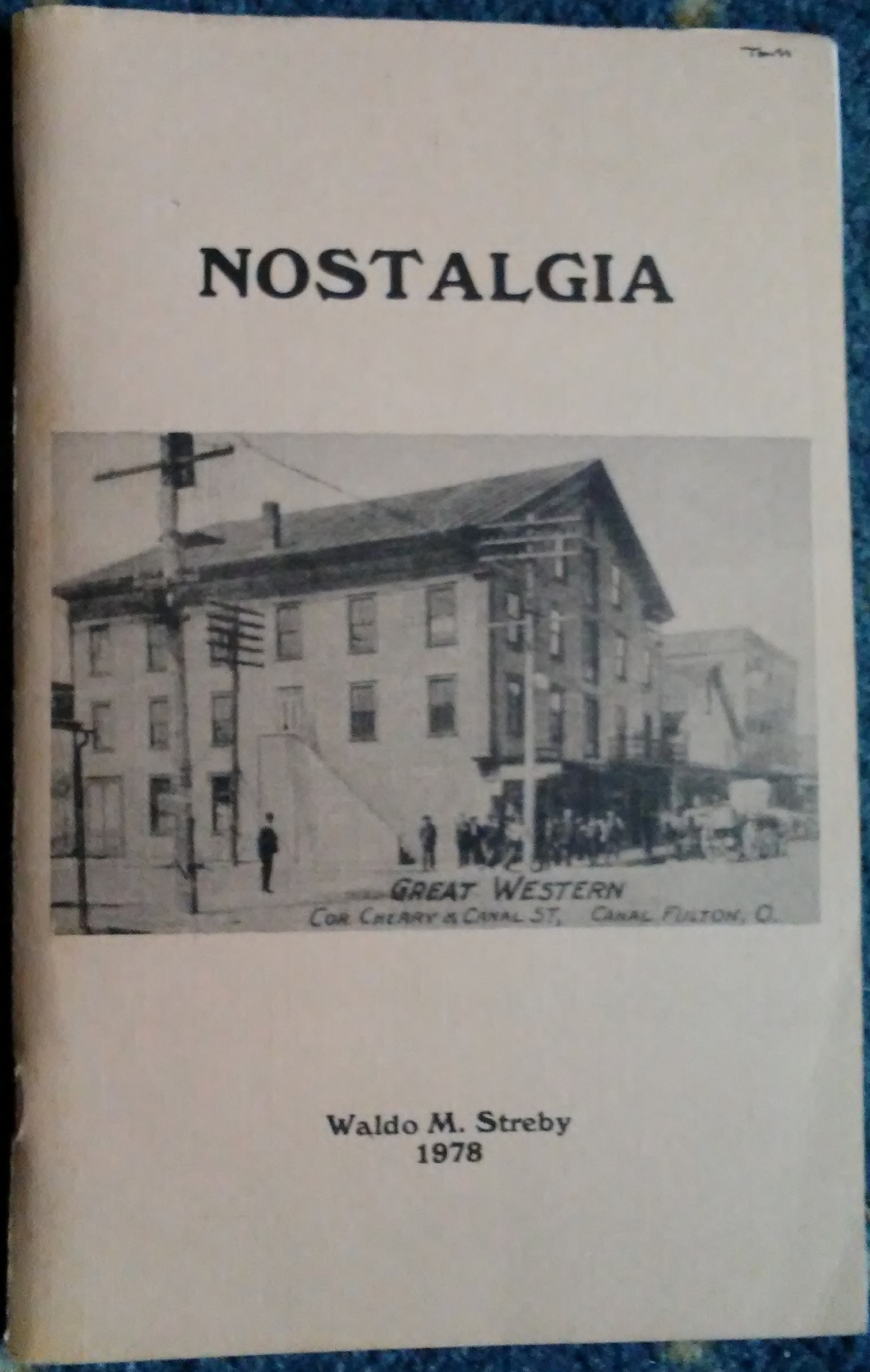 sketched many scenes from the Canal Fulton of his youth, and constructed various models of some of the town's old buildings. It is thanks to the efforts of these (and the many others like them) that we can share some of the fabulous stories, histories and artifacts that we have in our collection. Even the smallest of contributions can make a lasting impact - indeed, no deed is to too small!
We won't even try to produce an exhaustive list of all the community enthusiasts who have worked to preserve Canal Fulton history - it would be a HUGE list of names [and inevitably there would be many people we would miss] - but we today are all indebted to all of these selfless individuals.
Web Page Notes
1. You can look up real estate records here...
2. Don't limit your research to just their book collection, they may also have on-line databases, vertical files or microfilm collections...